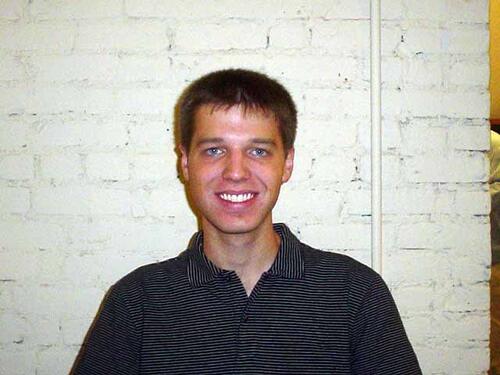 Four Yale undergraduates and one student from the Graduate School are among the 32 students around the country to receive Rhodes scholarships this year. The five Elis — Avi Feller '07, Whitney Haring-Smith '07, Aaron Mertz GRD '13, Maya Shankar '07 and Amia Srinivasan '07 — were selected from 896 applicants endorsed by 340 colleges and universities across the nation. Yale had the second-highest number of winners, behind Harvard University, which had six recipients. The scholarship funds all expenses for two or three years of advanced study at the University of Oxford in England.
Mertz, who is currently a first year student in Yale's doctorate program in physics, graduated from Washington University in St. Louis in 2006 with a degree in physics and American culture studies. Mertz was a finalist for the Rhodes scholarship last year as a college senior, he said, and he decided to try again when he did not win the award the first time.
He said although his goal is to become a research scientist in physics, he wants to complete an Master of Philosophy in the history of science at Oxford in order to broaden his perspective in the sciences.
"I want to work to engage the public in science and the broader implications of science," he said.
Mertz has studied at the Max Planck Institute and Los Alamos National Laboratory and served on the Washington University Board of Trustees. He is a cellist and a Goldwater Scholar.
"Aaron's Rhodes is an enormous honor for him and is particularly gratifying to the Graduate School," Graduate School Dean Jon Butler said in an e-mail. "It reveals the exceptional versatility and depth of creativity possessed by the men and women studying for the university's highest degree."
The Rhodes Scholarships were created in 1902 according to a provision in the will of Cecil Rhodes, who founded the De Beers diamond company and colonized the state of Rhodesia, now Zambia and Zimbabwe. Criteria for receiving the award include high academic achievement, integrity of character, potential for leadership and physical vigor.
See below for full article in the Yale Daily News