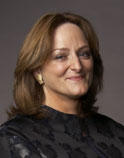 Professors C. Megan Urry (Israel Munson Professor of Physics and Astronomy) and Frederick J. Sigworth have been elected to the National Academy of Sciences (NAS) in recognition of their distinguished and continuing achievements in original research.
They are among 84 new members and 21 foreign associates from 14 countries selected for membership. The new members were announced May 3. Election to membership in the academy is considered one of the highest honors that can be afforded to a U.S. scientist or engineer.
Click here for Yale News story.