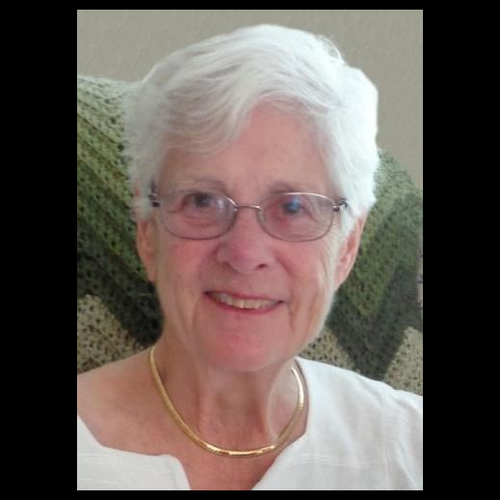 Carole Lee DeVore, 83, beloved wife and mother, passed away peacefully on Thursday, December 15, 2022. Carole lived a vibrant life-a ballet dancer with the San Diego Starlight Opera, an exceptional teacher, a dedicated choir member, a poll moderator, a spice-driven cook, a dramatic storyteller, and an accomplished actress in community theater. She was a prolific knitter, keeping family, friends, and community supplied with socks, scarves, and Icelandic sweaters. She worked for 25 years at Yale University, first for the Psychology Department, then the Alumni Fund, and finally as an administrator for the Physics Department, where she helped keep the space-time continuum in balance.
This text was taken from her obituary in the New Haven Register linked below.
Recollections
Brenda Naegel, currently Director, Recognition & Engagement, Internal Communications, formerly in the physics department, reflected, "I had seen Carole periodically prior to the pandemic as she and Paul would often attend New Haven Chorale concerts of which I'm a member. Here and there I'd get to catch up with her after a concert and knew that she was becoming quite frail but this still comes as a surprise.
I have such fond memories of Carole – she was a wonderful office "mom" to me. She really took me under her wing when I had just arrived in New Haven and at Yale. It was also a time in my life that was very complicated and she was the steady hand always willing to listen and provide sage as well as spiritual advice. Carole's office door and the door to her home were always open and all were welcome. Carole's hospitality frequently extended to hosting many graduate students and postdocs who were too far from home to travel on a holiday. Carole always was at the ready with a turkey, ham, and a most importantly a surrogate family. And, there was always a guest room ready for someone who might need a place to lay their head for the evening. It was rarely without a visitor.
With regard to her legendary knitting skills, she is the only person I know that could keep the needles flying without missing a beat (or a stitch) during choir rehearsal or while attending an opera. She knitted my husband and I gorgeous matching Icelandic sweaters as a wedding gift and we remember her fondly when we wear them."