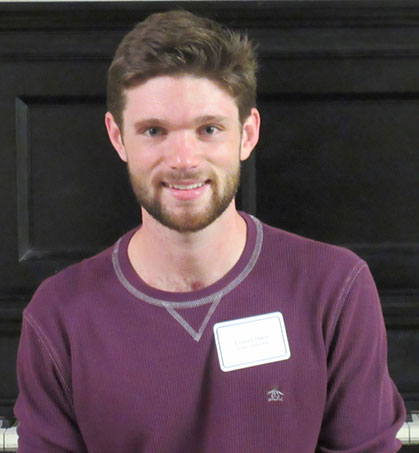 Connor Hann (Graduate Student with Liang Jiang) has received a 2018 National Science Foundation (NSF) Graduate Research Fellowship Program (GRFP) Fellowship.
From the NSF News:
Launched in 1952 shortly after Congress established NSF, GRFP represents the nation's oldest continuous investment in the U.S. STEM workforce.
"To support U.S. leadership and innovation in science and engineering, we must recognize and nurture talent from all of our nation's communities," said Jim Lewis, NSF acting assistant director for Education and Human Resources. "I am pleased that again this year, the competition has selected talented students from all economic backgrounds and all demographic categories. In addition, NSF worked successfully to accommodate students from U.S. islands devastated by Hurricanes Maria and Irma, so that they could still compete for a fellowship."
Click here for full story announcing the Graduate Research Fellowships for 2018
Click here to see list of recipients.
Congratulations to Connor!