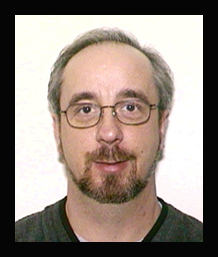 We are sorry to announce that adjunct professor Con Beausang passed away Saturday, June 3, 2017 after a long illness.   Con was a faculty member here at Yale from 1996 until 2004 before leaving to take a faculty position at University of Richmond where he most recently held the Robert E. and Lena F. Loving Chair in Physics.  While at Yale Con was instrumental in starting the Yale Physics Olympics on October 17, 1998 (see below for article in APS News (April 1999)). In 2003 Con received the Seaton Elm-Ivy Award for his community outreach including the Yale Physics Olympics and a 4-week training program for area first responders to understand radiation related security issues (see below for article in Yale News, April 29, 2003). Also in 2003 he received the Dylan-Hixon Prize for Teaching Excellence in the Natural Sciences which is awarded by Yale College.
For years Con returned to New Haven each summer to teach and conduct research.   He was an avid sailor and something of an unofficial faculty advisor at the Yale Corinthian Yacht Club in Branford.  Many among us will greatly miss him.
Members of the faculty and staff who knew Con well are thinking of how to best celebrate and commemorate Con's well-lived life.   If you would like to reach out to Con's family, Rick Casten is in touch with his wife Cindy. Funeral arrangements are being made through Woody Funeral Home Huguenot Chapel in Midlothian, VA.