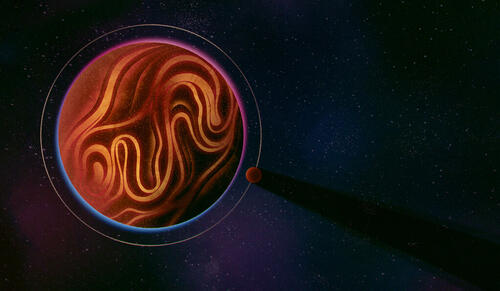 A piece of Yale-developed technology has helped astronomers follow the fiery trail of the so-called "hell planet," an exoplanet located 40 light years from Earth and nicknamed for its extremely close orbit to its sun.
The EXtreme PREcision Spectrometer (EXPRES), developed at Yale by astronomer Debra Fischer and installed at the Lowell Observatory's Lowell Discovery Telescope in Arizona, has captured ultra-precise measurements of the starlight from the distant planet's sun. Astronomers have now analyzed those measurements to determine the orbit of planet 55 Cnc e, nicknamed the "hell planet."
The new findings appear Dec. 8 in the journal Nature Astronomy.
Yale co-authors of the study are Andrew Szymkowiak, Rachael Roettenbacher, Samuel Cabot, and Sam Weiss.
This article is excerpted from the Yale News article of December 8, 2022 by Jim Shelton. Please see below for the full article and other related links.