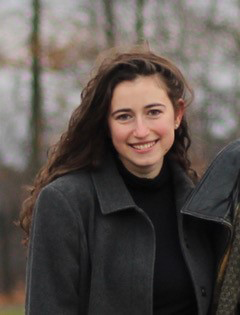 Emily Kuhn (Graduate Student with Laura Newburgh) has received a a NASA Space Technology Research Fellowship for 2018 as well as a 2018 National Science Foundation (NSF) Graduate Research Fellowship Program (GRFP) Fellowship. Kuhn will choose one of the fellowships to use to undertake research in experimental cosmology as a member of the Newburgh Lab (PI Laura Newburgh).
The NSTRSF website explains, "the goal of NSTRF is to sponsor U.S. citizen and permanent resident graduate students who show significant potential to contribute to NASA's goal of creating innovative new space technologies for our Nation's science, exploration and economic future. NASA Space Technology Fellows will perform innovative, space technology research at their respective campuses and at NASA Centers and/or at nonprofit U.S. Research and Development (R&D) laboratories. Awards are made in the form of training grants to accredited U.S. universities on behalf of individuals pursuing master's or doctoral degrees, with the faculty advisor serving as the principal investigator."
Click here for further information on her award.