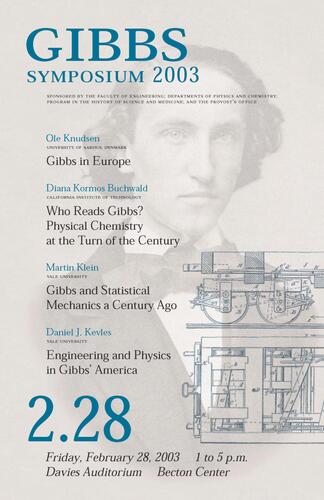 The Gibbs Symposium 2003 celebrates the centenary of the publication of Elementary Principles in Statistical Mechanics, held February 28, 2003. Speakers were:
Ole Knudsen, University of Aarhus, Denmark, "Gibbs in Europe"
Diana Kormos Buchwald, California Institute of Technology, "Who Reads Gibbs? Physical Chemistry at the Turn of the Century"
Martin Kline, Yale University, "Gibbs and Statistical Mechanics a Century Ago"
Daniel J. Kevles, Yale University, "Engineering and Phyics in Gibbs' America"
See below for Yale News article.