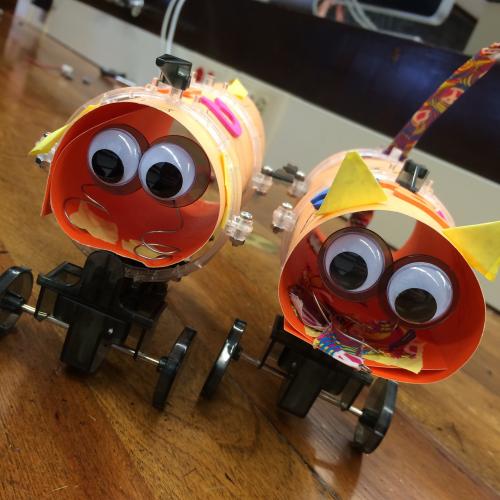 Girls' Science Investigations - Session 3
Girls' Science Investigations is a free program for girls in sixth, seventh, and eighth grade who are interested in learning more about science. All sessions run from 9:00 am to 2:00 pm in Sloane Physics Lab, 217 Prospect Street, New Haven, CT 06511. Sessions are limited to 160 girls.
The Electronic World
Have you ever opened up an old computer or cell phone and looked at the circuits inside? Have you thought about what all those little parts do? In this session, we'll make paper circuits and play with resistors, light bulbs, LEDs and more. Come join us and make an interactive card for your favorite Valentine and a buzzing game to play with your friends!
See http://gsi.yale.edu for further information