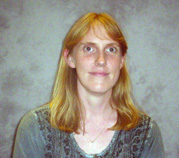 Helen Caines (Associate Professor of Physics) has been elected a Fellow of the American Physical Society for her outstanding contributions to physics. The citation on her fellowship certificate is:
"For her pivotal role in promoting the beam energy scan at RHIC and measurement of the energy dependence of jet quenching through development of techniques for full jet reconstruction in relativistic heavy ion collisions."
For more information see the APS website. Congratulations!