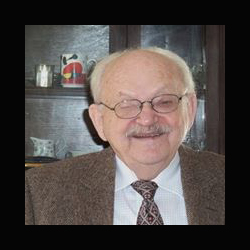 The Physics Department is sad to report that Henry Kasha passed away on August 29, 2017. He was 88. Henry was a Senior Research Scientist and Lecturer in the Physics Department from the early 1970s until 2004 when he retired. While working with Prof. Michael Schmidt, Henry had a major scientific impact on the CDF experiment at Fermilab.
Henry Kasha was born and educated in Warsaw through WWII until 1950. He received his MSc from Hebrew University Jerusalem in 1954, did his research at Imperial College London from '57-'59 and became a DSc in '60 via Tecnnion Haifa where he remained to teach for 2 years before going to Paris to conduct research. Professor Kasha left Paris in '70 for Yale as a Senior Research Physicist and Lecturer until 2004. He worked from '73-73 at CERN and in '90 at the Superconduction Supercollider Lab in Texas.
A service is scheduled for 11:00 a.m. on September 3rd at the Slifka section of the Walnut Grove Cemetery at 817 Old Colony Rd in Meriden, CT, with a reception to follow at our home at 43 Laurel Rd in Hamden. All are welcome to attend and celebrate Henry's life. For those of you who live too far away or have health or other issues that prevent you from attending, we know you are thinking of Henry and us during this difficult time, and understand you would be with us if you could.