The Physics Green Team introduces "Green Light Employee"
Each month a Physics employee is selected at random and is asked questions regarding sustainability. This month, Kjetil Borkje was asked about going green.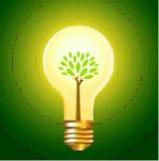 Q: What are you doing to become a better eco citizen?
A: I purchase lunch from the local vendors (food carts) and bring my own plates and utensils to work and reuse them.
Q: Have you changed your habits at home?
A: I recycle and reuse more.
Q: Do you use the Yale Shuttle?
A: No. I walk.
Q: How do you commute to work? Do you use public transportation?
A: I walk to and from work.
interviewer: Laurelyn Celone