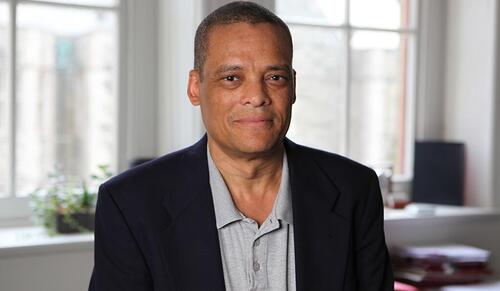 Faculty of Arts and Sciences (FAS) Dean Tamar Gendler has announced that Larry Gladney will serve as the FAS Dean of Science for a 5-year term, effective July 1, 2022, pending formal approval by the Yale Corporation.
A member of the Faculty of Arts and Sciences, Gladney is professor of physics and the Phyllis A. Wallace Dean of Diversity and Faculty Development. During the fall 2022 term, Gladney will hold dual roles as FAS Dean of Science and Dean of Diversity and Faculty Development.
Gladney said: "I am pleased to be stepping into the role of FAS Dean of Science at this exciting moment for science and engineering at Yale. I'm looking forward to collaborating with faculty to enable the FAS Division of Science to continue to thrive, and to fostering our ongoing connections with SEAS."
The FAS Dean of Science oversees the day-to-day well-being and mid- and long-term planning of the departments in the FAS Division of Science (Astronomy, Chemistry, Earth and Planetary Sciences, Mathematics, and Physics, as well as Ecology and Evolutionary Biology, Molecular Biophysics and Biochemistry, and Molecular, Cellular and Developmental Biology). The science dean also serves as a member of the FAS leadership team, and as a voting member of the committees that oversee the governance of the FAS, including the FAS Steering Committee and the Faculty Resource Committee. A full description of the position is available on the FAS website.
This story is excerpted from the Yale News article of May 9, 2022. Click below for the full story.