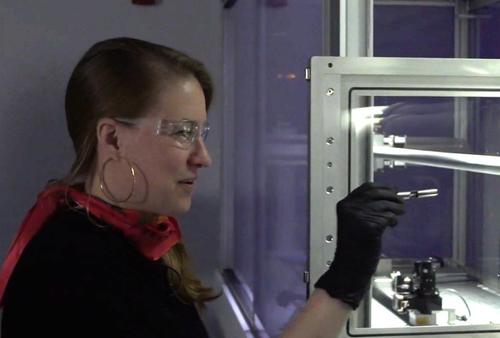 Alison M. Sweeney, Ph.D.
Associate Professor of Physics and Ecology & Evolutionary Biology
Biographical Sketch
Before joining the faculty at Yale, Alison Sweeney was associate professor in the Department of Physics and Astronomy at the University of Pennsylvania. Alison's group focuses on the mechanisms by which novel materials arise in natural evolution, and the mechanisms by which evolution finds novel routes to self-assembly. She was a postdoctoral scholar and research scientist in the group of Dan Morse at the University of California, Santa Barbara, focusing on marine biophotonic materials. Sonke Johnsen at Duke University advised her Ph.D. work on the evolution of squid optics.
Research Program
The Sweeney group focuses on biological soft matter and its evolution. They are particularly interested in the evolutionary mechanisms underlying episodes in which the evolutionary process discovers a novel mode of self-assembly. Recent examples of this include their work on self-assembly of gradient-index lenses in squids, and micron-scale surface textures in pollen. A recent Science Friday short film on their work provides a nice introduction to her program: https://www.sciencefriday.com/videos/a-squids-eye-view/