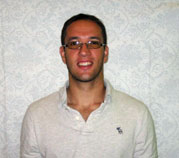 Each month a Physics employee is selected at random and is asked questions regarding sustainability. This month, Rostislav Boltyanskiy was asked about going green.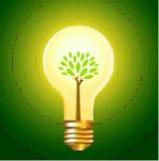 Q. When you have lunch do you purchase from local vendors or Yale Dining Halls? If you bring from home do you use reusable containers?
A. I bring from home and use reusable containers.
Q. How do you feel about the local vendor carts allowing you to bring your own reusable containers when purchasing food?
A. I think it is a great idea. I think it would be an incentive for people bringing reusable containers to get a .25 discount from the local vendors.
Q. How do you commute to work? Do you use the Yale Bike Program?
A. No. I walk to work since I live about 15 minutes away.
Q. What would you like to see change in Physics in terms of sustainability?
A.  I have had this discussion with a lot of students about the heating system. There is a lot of wasted energy from the Dept. rooms being overheated. From my perspective this is a large expenditure and there is a lot of waste. We have to open windows because it is so hot.
Q. Are you familiar with the Terracyle program and do you contribute to that program?
A. No. I do not have that much to contribute to the program.
Q. What do you think about the Dining Halls implementing composte bins? Would you use them?
A. Sure, we had them in junior high school.