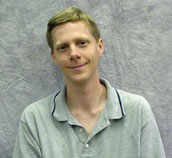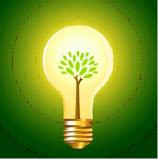 Each month a Physics employee is selected at random and is asked questions regarding sustainability. This month, Stephen Irons was asked about going green.
Q. Are you aware of the Yale Sustainability Summit 2011? The theme is, "People, Planet, Profit: Fostering Sustainability through Community". Do you plan to attend or participate in any of the events?
A. I participated in the Physics Recyclemania event Minute to Recycle it (the first one) and I participated in the Think before you ink challenge. I did not print for one day.
Q. Yale Environmental Health & Safety has developed a Green Laboratories Certification Program. Have you made any changes or adapted in the labs this certification?
A. Yes.  I asked if the educational labs could participate in it and they said yes. I implemented new energy- saving double-sided printers.  The students do not printout much anymore so we have reduced the paper consumption. The student classwork is on the classes server.
Q. Will you take the survey and assess the labs or appoint someone in the department to participate? The survey can be found at,  http://www.yale.edu/ehs/sustainability/greenlabssurvey.htm
A. Yes.
Q. Have you considered going paperless in classrooms? If so, what have you done to promote that program?
A. Yes. We don't printout handouts or information for the classes/labs. I have noticed the students use their laptops to access the classwork and don't print out.
Q. At home, how have you and your family made changes to saving energy?
A. We keep the thermostat really low in the winter.  We upgraded to a new more efficient furnace.  We use compact fluorescent bulbs.  Our electric bill is really low since we have few appliances.
Q.  April is energy month at Yale.  Do you have any ideas or innovative ways to save energy in Physics?
A. Yes, we have installed new energy-saving flat screen monitors in the classrooms/labs.  We have programmed them to automatically shut off/on only when students use them. We keep the energy consumption low in the classrooms.