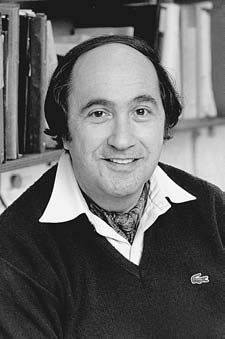 Emeritus Professor Jack S. Greenberg, 77, of the Physics Department at Yale University died March 30 at the hospital of St Raphael in New Haven where he had been cared for since an injury in January.
Jack S. Greenberg was a physicist of national and international renown, engaged in a broad scope of experimental research in the fields of nuclear, atomic, and elementary particle physics. Using innovative measurements, his research provided the essential tests of evolving theories and experimental evidence suggesting new phenomena. His work particularly focused on areas involving fundamental aspects of collective structure in nuclei; weak interactions, the development of high–energy atomic physics with very high–Z atomic systems for studies of quantum electrodynamics of strong fields, and the possible production of new low–mass lepton states and hyperon states.
Professor Adjunct Jay Hirshfield, a close personal friend and colleague at Yale said of Greenberg, "As a scientist he was exceptional for his breadth of expertise—from atomic to nuclear to particle physics."
Greenberg was born May 23, 1927 in Warsaw, Poland. In his youth his family immigrated to Canada where he was raised and educated. His undergraduate and Masters training in physics was at McGill University, and he received his Ph.D from the Massachusetts Institute of Technology in 1955. He continued his training as a Rutherford Memorial Postdoctoral Fellow at the Swiss Federal Institute of Technology (ETH), Institute of Physics the following year. He came to Yale as an instructor of physics in 1956, was tenured in 1966, appointed full professor in 1976 and retired as Emeritus Professor in 1999.
At Yale, Greenberg served as director of graduate studies and participated in a number of University committees. He held visiting professorships at several institutions and received the British Association Medal, the Rutherford Memorial Fellowship, Traveling Fellowships from Canada, and the Senior U.S. Scientist Award of the Alexander Von Humboldt Foundation.
A resident of New Haven, Greenberg is survived by his wife of 52 years, the former Belle Kogan, his children, Lisa Greenberg of New York City and Ezra Greenberg of Washington D.C., and his granddaughter Sydney Leah Greenberg. He was predeceased by a sister, the late Esther Grinbaum.
Memorial contributions may be sent to the Solomon Schechter School of Manhattan, 50 East 87th St., New York, NY 10128. Information about a future memorial service can be obtained in the coming months through the physics department at Yale University at 203–432–3651.