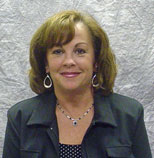 "Green Light Employee"
Each month a Physics employee is selected at random and is asked questions regarding sustainability. This month, Laurelyn Celone was asked about going green.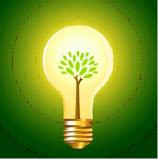 Q: Why are you a role model for making our department more sustainable?
A: I was concerned that we needed more participation in sustainable practices for Gibbs 4th and 5th floors. I was influenced by the practices in Sloane Physics Lab and realized we had to make many changes on our floor for recycling, composting, and energy usage.
Q: What is your favorite "green" activity?
A: Using recycled materials and making them into crafts.
Q: What sustainable practices are you going to adopt during the holidays?
A: I purchased an artificial tree. I am using solar-powered outdoor lights and LED lights for my candles. I use natural materials from outside to decorate and I used recycled paper for wrapping, making cards and gift tags.
Q: What sustainable changes would you like to see in the future for Science Hill?
A: That everyone goes bottle-less for water coolers and personal use.
Interviewer: Sarah Jane Compton