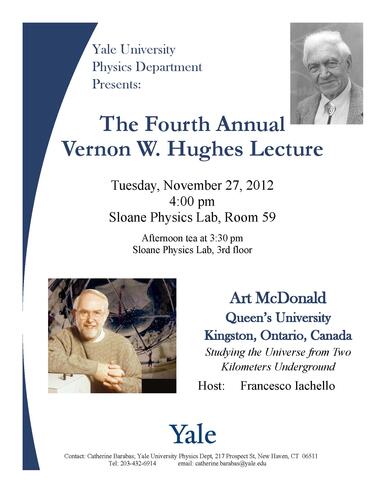 The Yale Physics Fourth Annual Vernon W. Hughes Lecture was held November 27, 2012 by Art McDonald, Queen's University, Kingston, Ontario, Canada.
Tuesday, November 27, 2012 - Studying the Universe from Two Kilometers Underground
The Vernon W. Hughes Lecture was established in honor of Vernon W. Hughes, Sterling Professor Emeritus at Yale University and Elementary Particle Physicist to be used to fund the the lectorship with a portion used to support the facilites within which the lecturship and other activities of the department take place. Hughes was on the Yale faculty from 1954 until his retirement in 1991. He was Sterling Professor, the highest honor that Yale can bestow.